Professional Accountants for Startups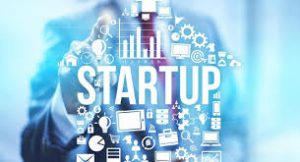 Are you setting up your new business? We provide essential accounting services for business startups. Our professionals have profuse expertise in starts-ups who can set you on the right path from the outset. We completely strive to keep your finance in-line and manage your business effectively.
The early months are very important for an entrepreneur. We have a specific team of accountants, who can help not only with all your registrations, accounting and tax compliance, but also with planning for future growth with our Business Improvement Services. You don't need to worry. We understand that finance plays a vital role in a business. Thus, we go out of the way to help you in accountancy and give you a good start.
If you are planning to open an startup, you have to take care about some significant things like accounting and taxation matters. Our experienced and highly knowledgeable accountants take care of your entire business accounting efficiently. Hire our expert Accountants for Startups and get your business right on the track in a secure way.
We will be pleased to work with you. Keep in touch with us through our number 0800 829 435.